1 day in Milan is part of an 8 days trip through northern Italy!
If you want to know more about the complete trip, click here.
Milan is an elegant city, known for its abundance of high-end fashion retailers and the beautiful Duomo Cathedral. The city offers all the advantages of a large city reunited in a relatively small space, thus making it perfect to visit, as tourists can get to most of the city's attractions and museums on foot.
"Retire me to my Milan, where every third thought shall be my grave."      
William Shakespeare 
Where to go? What to see? What to eat? In this city guide, we present you the route we did in the Summer of 2019, a trip we absolutely loved and think its a must for young couples.
 1. Ossuary at San Bernardino alle Ossa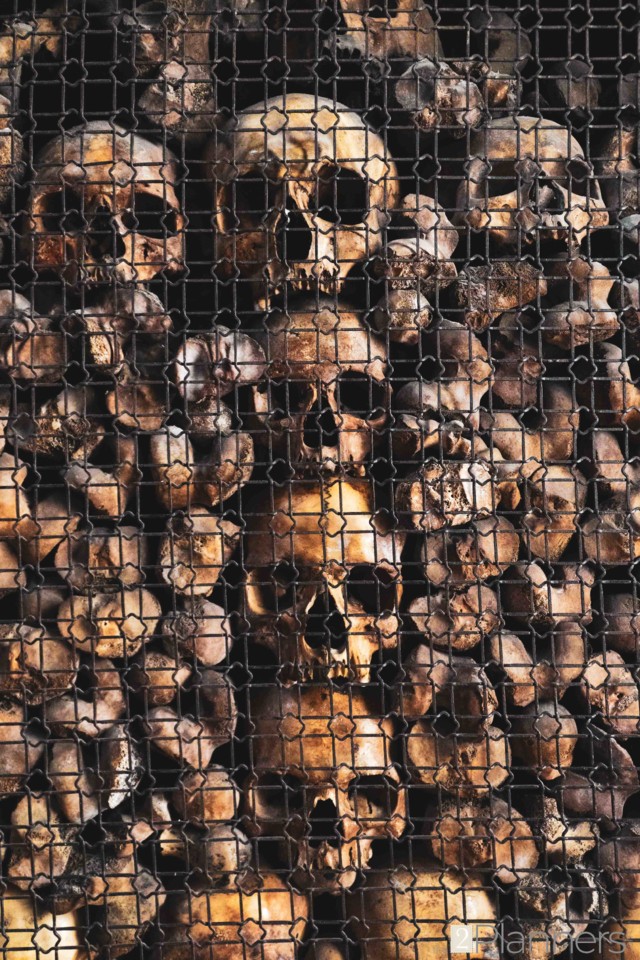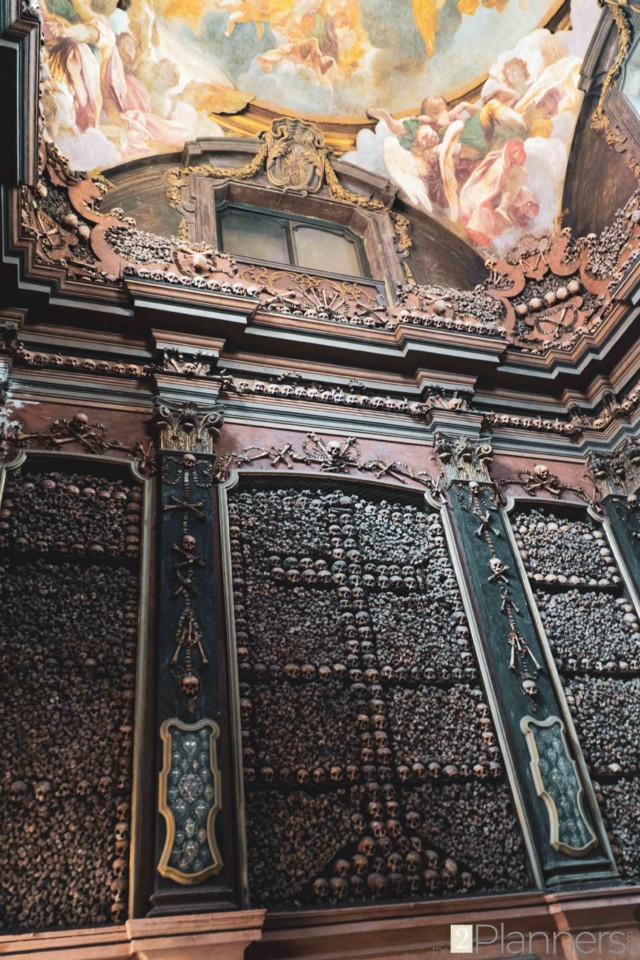 €: Free | Time: 20 min | ★★★✩✩
This church is best known for its side chapel decorated with numerous human skulls and bones, making it perfect for a quick visit for those with slightly more morbid curiosities. 
2. Piazza del Duomo & Duomo Cathedral
A 6-minute walk from the ossuary conducts you to the main city square of Milan, the epicenter of the city. The Piazza area is made up of shops, monuments, theatres, and restaurants. It is where everyone goes when they first come to Milan, so it can be one of the busiest spots.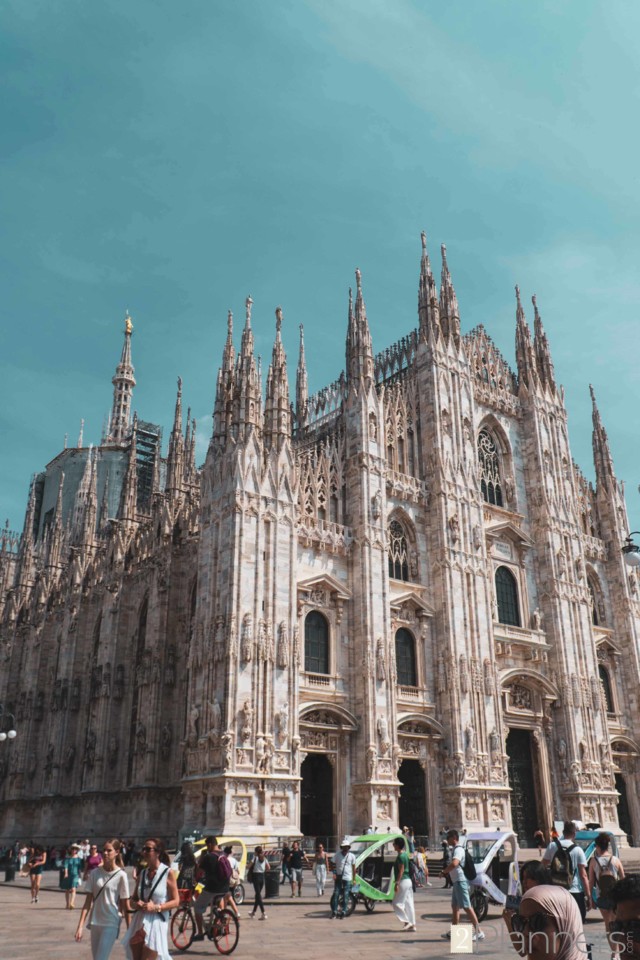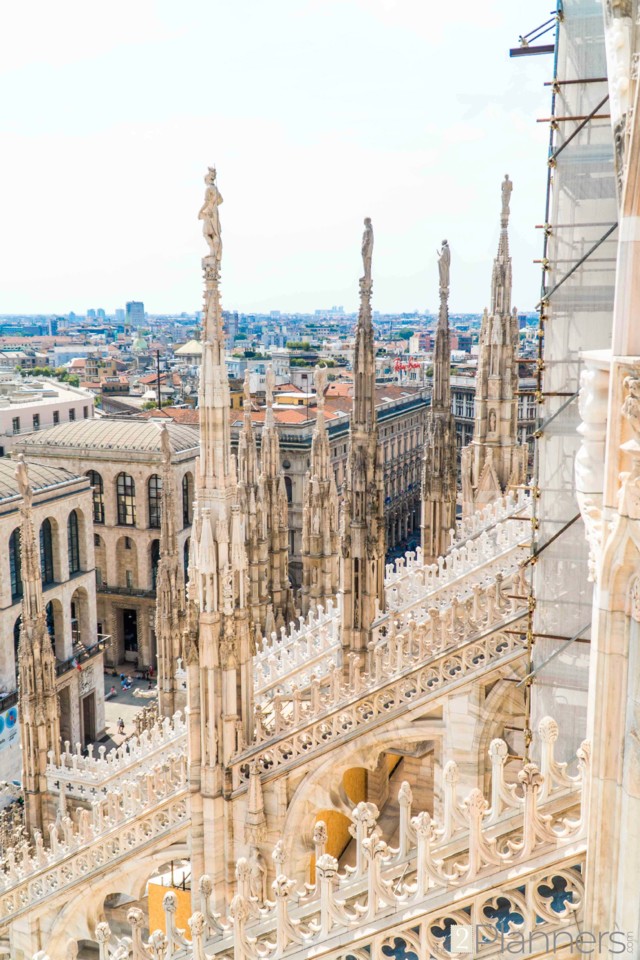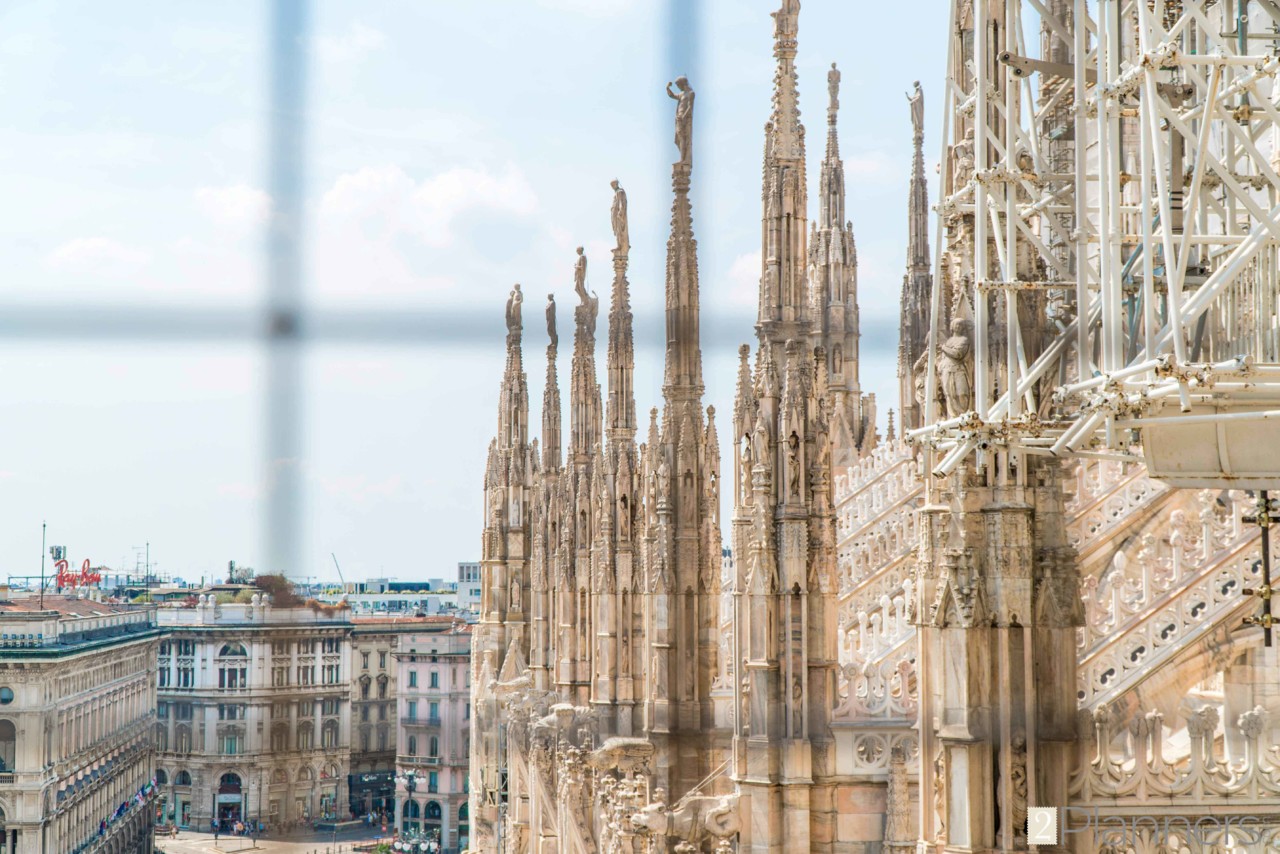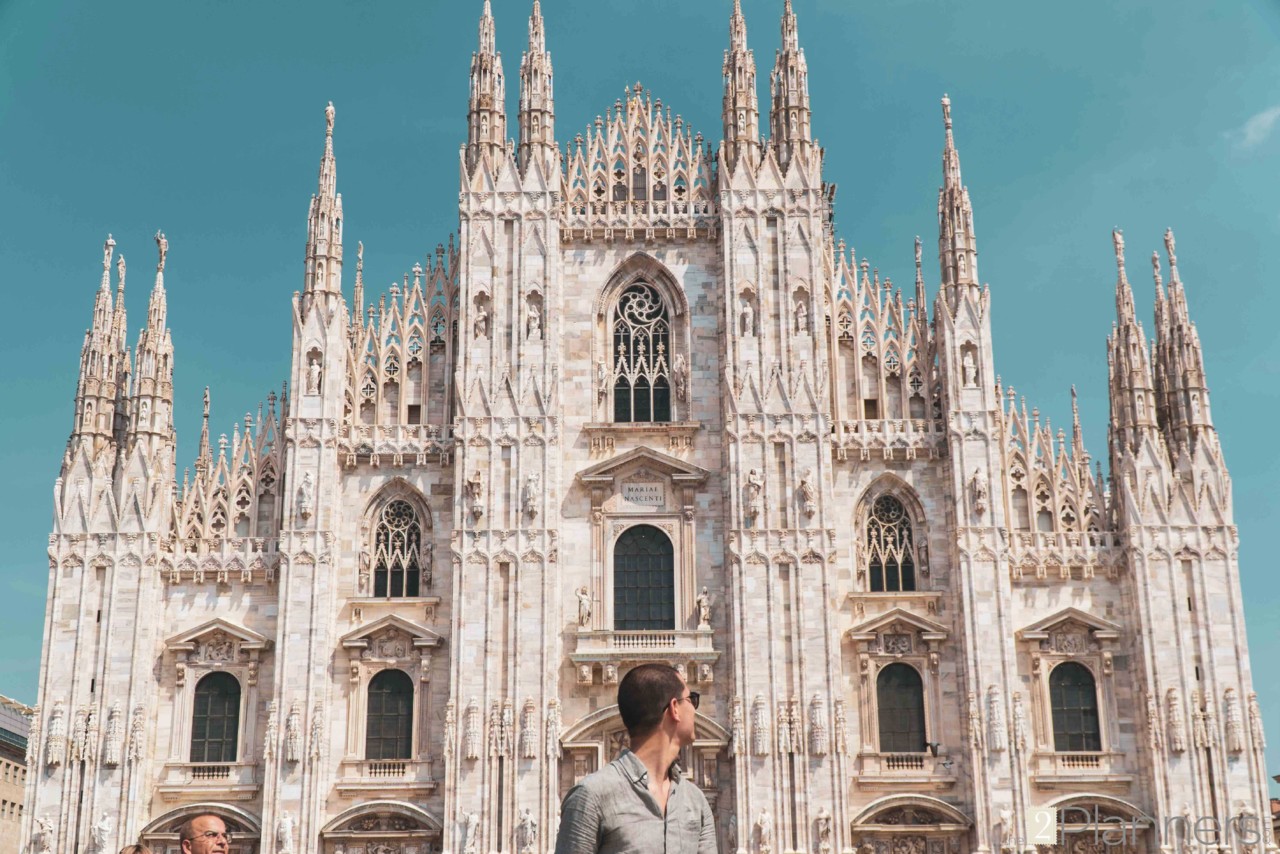 €: Paid Entrance | Time: 120 min |★★★★✩

Situated in the heart of Milan, this is one beautiful cathedral. You cannot visit Milan without looking both inside this amazing piece of architecture but also, and even better, to go up to the roof and enjoy the look of the rooftop, as it is stunning! You can buy a ticket that includes the elevator to taker you to the rooftop or, as we did, prepare yourself to do some cardio and climb all the stairs. The cathedral rooftop is, without a doubt, the highlight of Milan's Duomo complex.
Tip 1: buy your tickets in advance, online.
Tip 2: Save money and buy the entrance both to the cathedral and the rooftop (here).
 3. Galleria Vittorio Emanuele II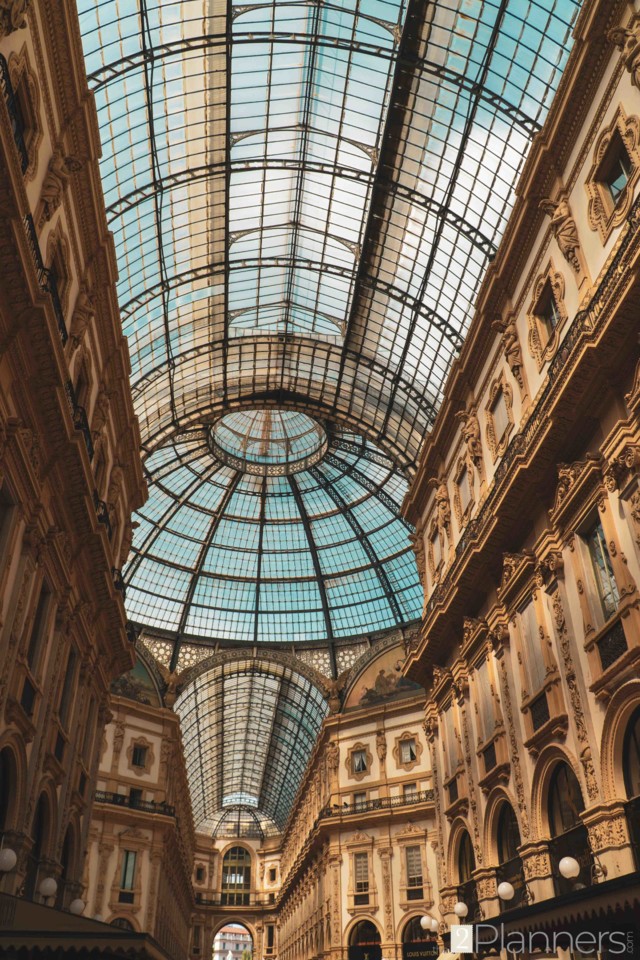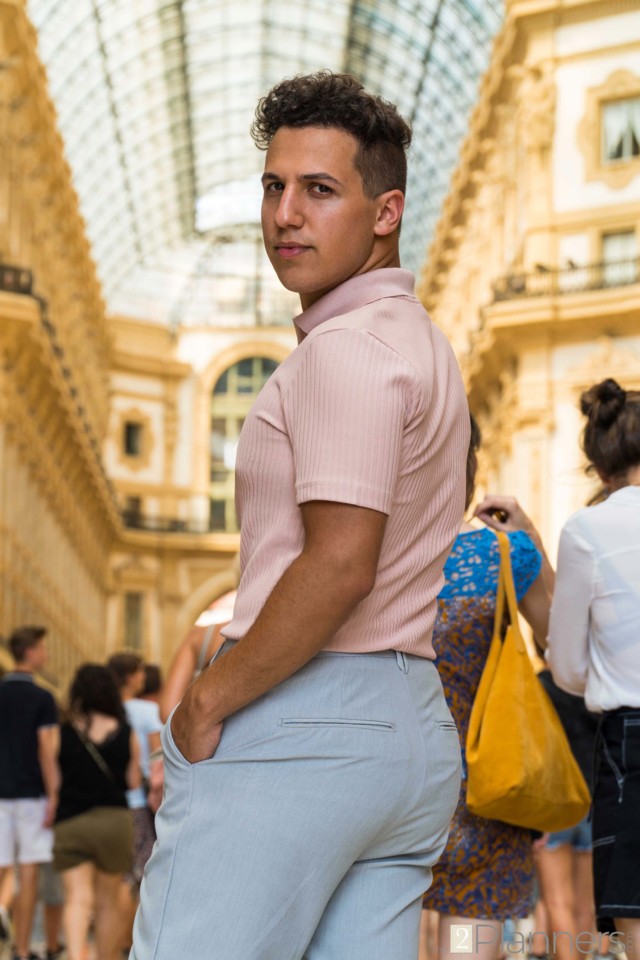 €: Free | Time: 60 min | ★★★★★
This Galleria is definitely worth a pit stop, as it is right next to the Duomo and the Piazza. You can take some time admiring the beautiful interior and lovely shops. For us, this was the most stunning place to visit in Milan. Take your time when visiting the Galleria to take some stunning photos (which can be quite challenging, with all the people around) and visit some name-brand stores.
 4. Piazza della Scala

 
€: Free | Time: 30 min | ★★★✩✩
This small piazza only requires a quick pit stop. You can't miss it because it's right at the end of the  Galleria Vittorio Emanuele II. This piazza contemplates some buildings and monuments: 
• Statue of Leonardo Da Vinci
• Teatro alla Scala (Milan's most famous opera house)
• La Scala (one of Italy's oldest banks)
• Palazzo della Banca Commerciale Italiana (Milan's city hall)
• Palazzo Marino (Milan's city hall) - temporary art exhibitions you can access for free. 
 5. Castello Sforzesco
€: Free | Time: 30 min | ★★★✩✩
This castell is where the Sforza family, the Dukes of Milan, used to live. You can go inside the courtyard of the castle for free, as it acts as a passage between Piazza Cairoli and the inside of Parco Sempione, Milan's largest park.
TIP 1: The best route to reach the castle is to take Via Dante, a pedestrian street not far from Duomo Square with nice stores and bars.
TIP 2: Take a tour inside the castle and exit from the back door, which leads to Parco Sempione, the next stop.
 6. Parco Sempione & Porta Sempione
€: Free | Time: 60-120 min | ★★★✩✩
Parco Sempione is a large urban park with large green spaces, where both tourists and locals come to rest and relax when it is sunny. The green space is home to the following buildings, you can visit:
• Porta Sempione: the actual arch is named Arco Della Pace.
• La Triennale di Milano:  promotes fine arts and Italian avant-garde architecture.
• Acquario Civico Milano: It has 36 tanks with over 100 different species.
• Arena Civica: impressive amphitheater where concerts and various competitions are currently held.
 7. Brera
Brera is one of the trendy areas of Milan. The Brera Design District is the perfect way to end your one day in Milan: known for its fashionable cafes, restaurants, and nightlife, you couldn't ask for a better finishing point to a whirlwind day in Milan.
Where to sleep??
In our stay, we loved the hotel we stayed in, the Hotel San Biagio. It was located just a few minutes away from the center, in a quiet zone, next to the train station and a lot of good pizzerias. We had a blast staying there. 
 

 

View this post on Instagram

 
If you want to know more about the complete trip, click here.