2 days in Budapest is part of an 8 days trip through Christmas Markets in Europe!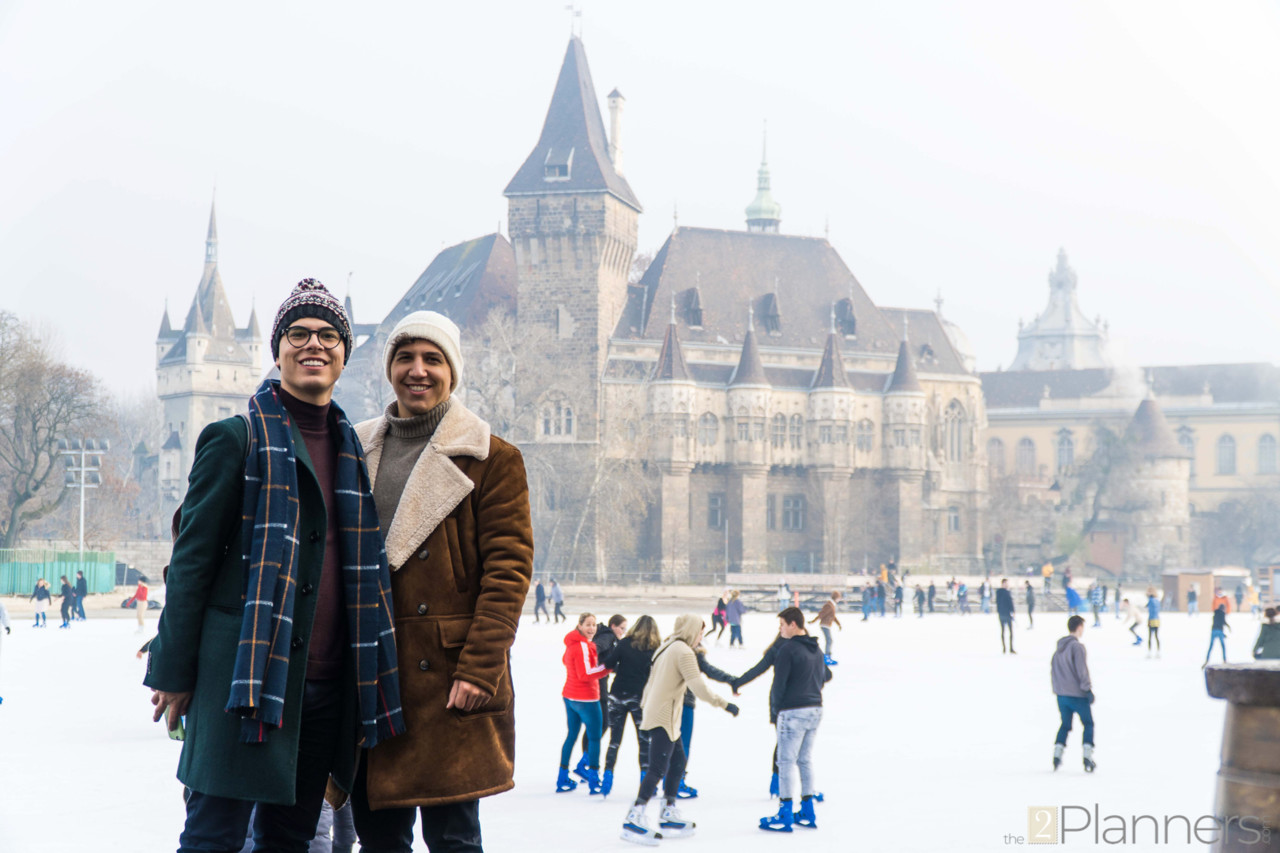 In 2019 we decided to make a Christmas Trip around three European capitals, and it was the best decision we could make since in 2020 Coronavirus strike the world and we didn't plan any vacations, to be safe and to keep our families safe as well.
But this blog came out of a very long quarantine, so can we say that a good thing came up through this pandemic? 
Budapest was very magical. It was our first stop. Everywhere we went you could just smell Christmas in the air! In every corner, you would find a Christmas Market and a Big Christmas Tree, but really big ones!

This city is full of history and its landmarks are memorable. You'll find adorable places, peaceful gardens and very different architecture in Buda and in Pest (Budapest is divided by a beautiful river). The people are not the warmest, since they went through big wars and lived for years in misery, but now you can start seeing a new Budapest, growing and investing in their country and with a new way of living.
This city was the most magical of our Christmas Trip. So, if you can, don't blink and just book your trip to Budapest during Christmas Time!
Day 1 - 🔴   |  Day 2 - 🟠
Day 1
 1. Széchenyi Thermal Baths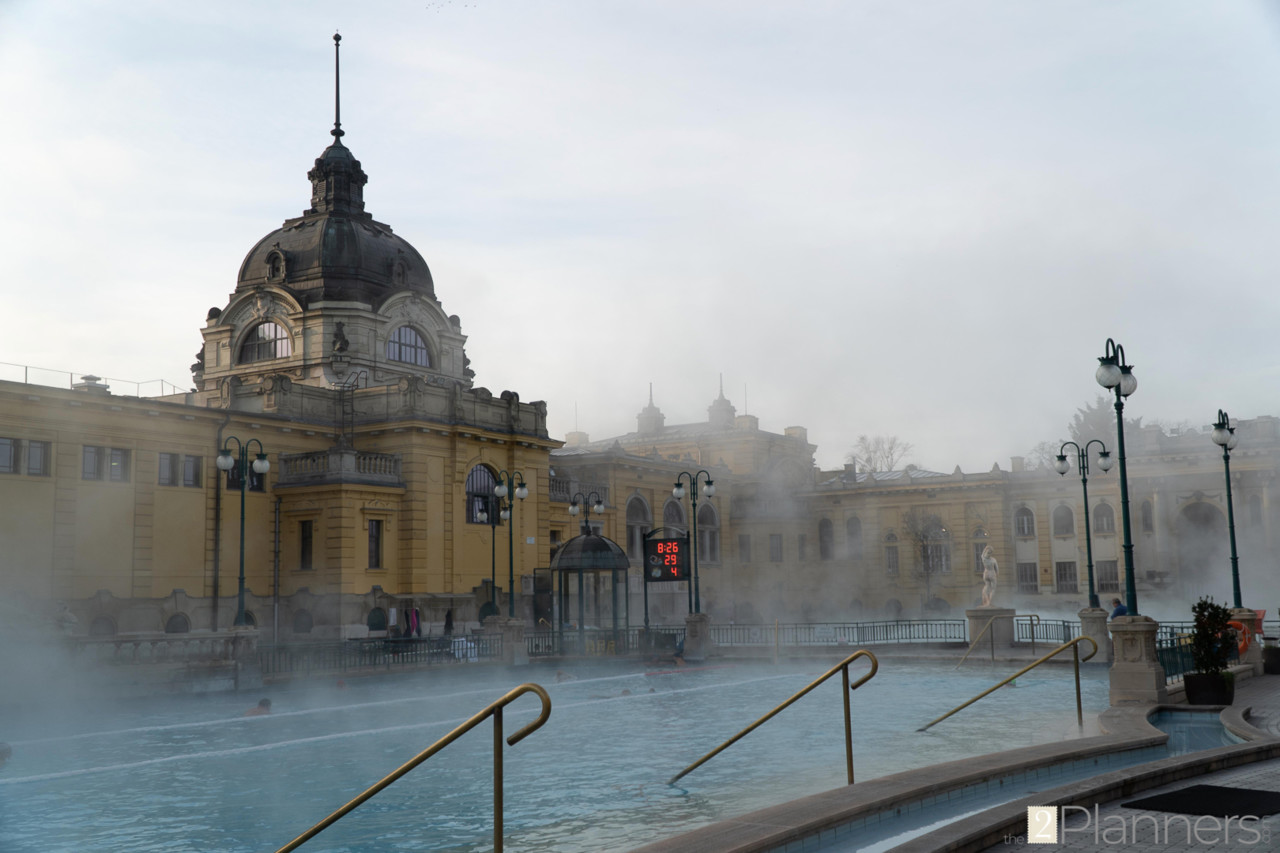 €: Paid Entrance | Time: 180 min | ★★★★★
The Széchenyi Baths complex is the largest "medicinal" bath center in Europe. The two outdoor pools are fantastic places to visit on a cold, dark night, as the steam rising from the hot water makes the whole place seem wonderfully mysterious. Inside you'll find amazing tiles and the most dashing thermal baths. You need to see it for yourself and enjoy your time in Budapest in Szechenyi Spa Baths, in a beautiful, richly decorated palace. 
Szechenyi Spa Baths is in the biggest green park of Budapest, in the City Park, close to a bunch of Budapest attractions. The beautiful building of the spa baths is the design of Gyozo Czigler (Győző Czigler) who started to build Szechenyi Furdo in May 1909. 
 2. Budapest City Park
(Budapest Municipal Zoo + Botanical Gardens + Budapest Circus + Vajdahunyad Castle)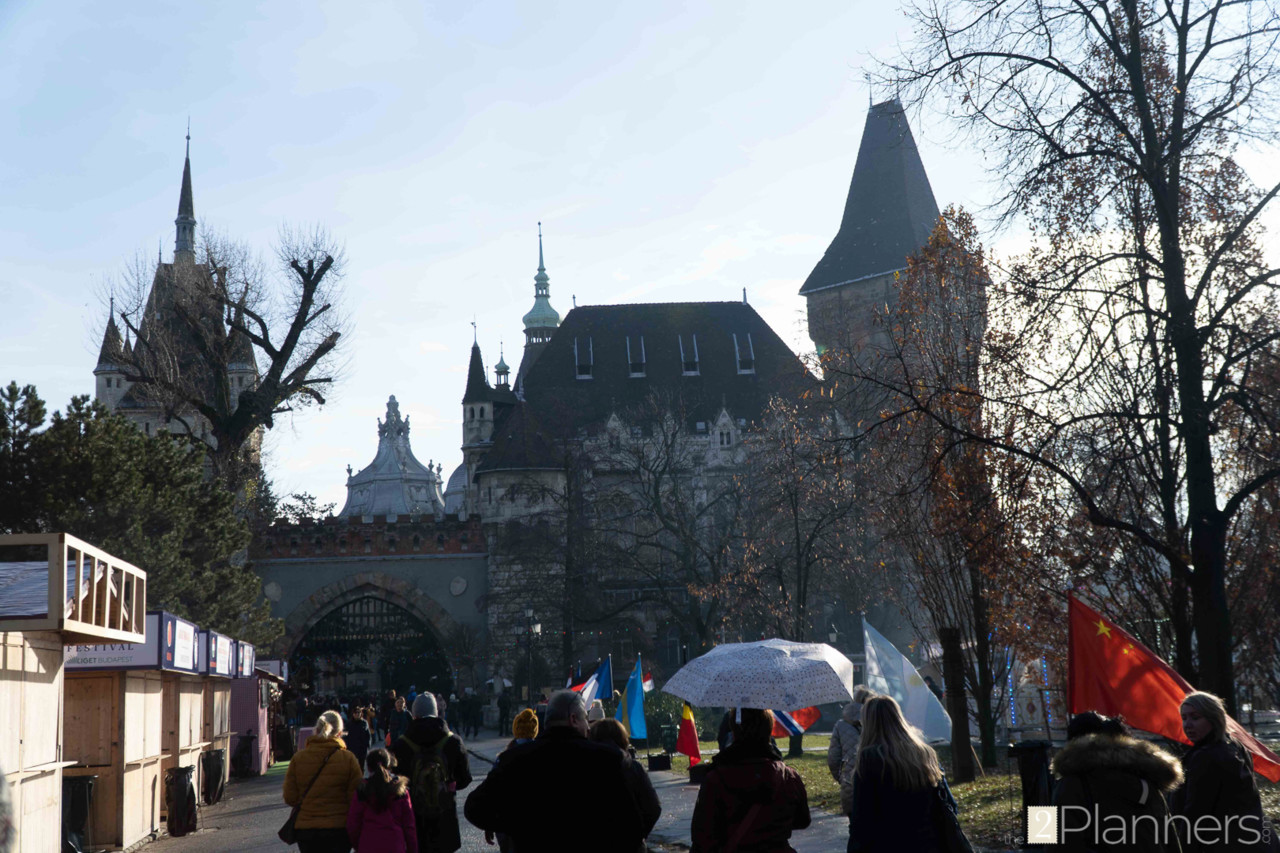 €: Free | Paid Entrance | Time: 60 min | ★★★★✩
The best way to explore the park is to take walk from its one end, Vajdahunyad Castle, to the other end, the Zoo!
The City Park is a wonderful leisure facility for the citizens of Budapest and includes sports facilities, swimming baths, and a boating lake. During the winter months, the boating lake is transformed into one of Europe's largest ice rinks (Day2). The park is also home to the Budapest Municipal Zoo and Botanical Gardens, the Budapest Circus, and the Vajdahunyad Castle (housing the Museum of Hungarian Agriculture).
 3. Heroes' Square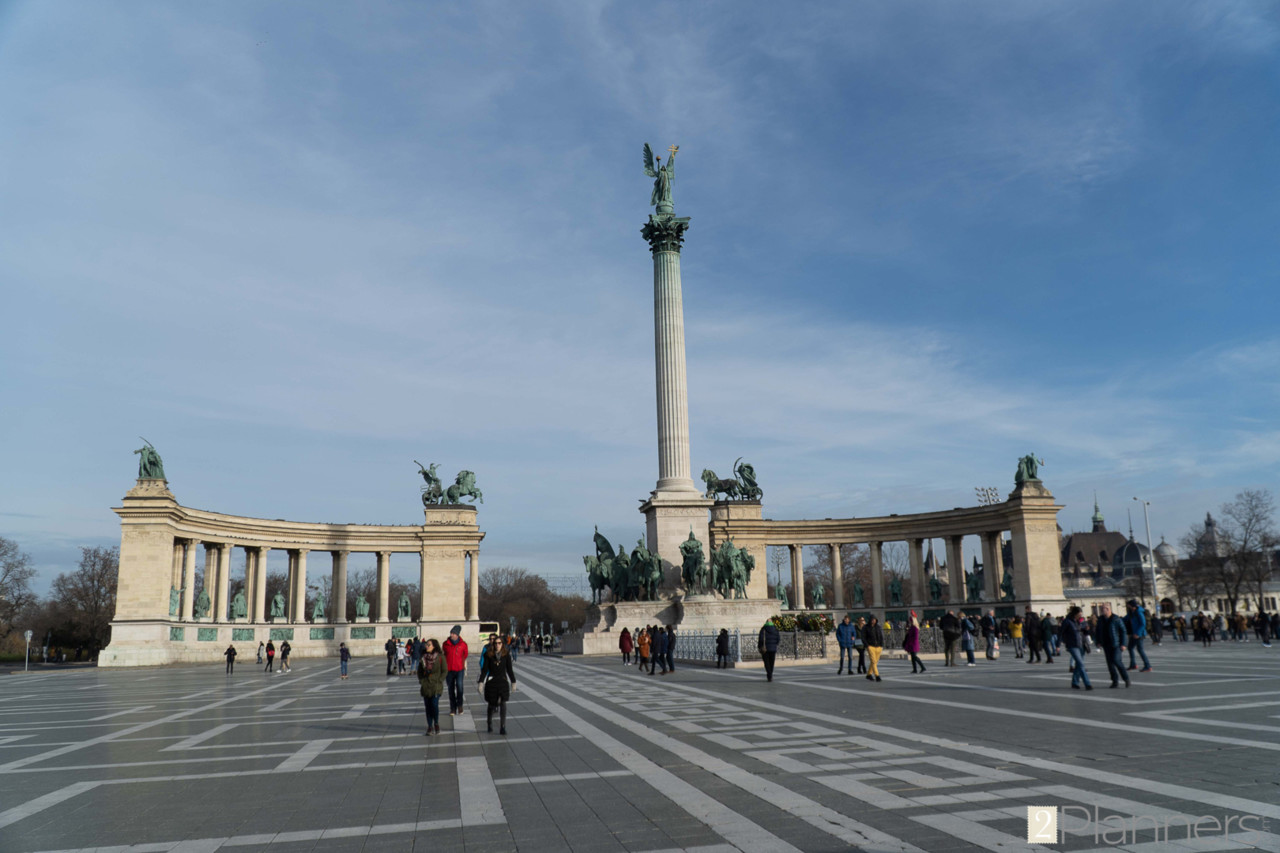 €: Free | Time: 20 min | ★★★✩✩
The iconic monument features depictions of the Seven Chieftains of the Magyars, who are believed to have led the Hungarian people from central Asia to the Carpathian Basin. Atop the central pillar is the Archangel Gabriel, who is holding the Hungarian crown. At either side of the central column are two matching colonnades, which depict a variety of other historical Hungarian figures.
 4. Andrássy Avenue
€: Free | Time: 60 min | ★★★✩✩
This wonderful boulevard takes visitors from Erzsébet Square in central Pest, out to the City Park. Due to its interesting cultural heritage, it was declared a World Heritage Site in 2002. Taking a walk down Andrássy is a great way to see a number of Budapest's different architectural styles, including the Hungarian National Opera House, neo-renaissance townhouses and mansions, and a number of different national embassies.
 5. House of Terror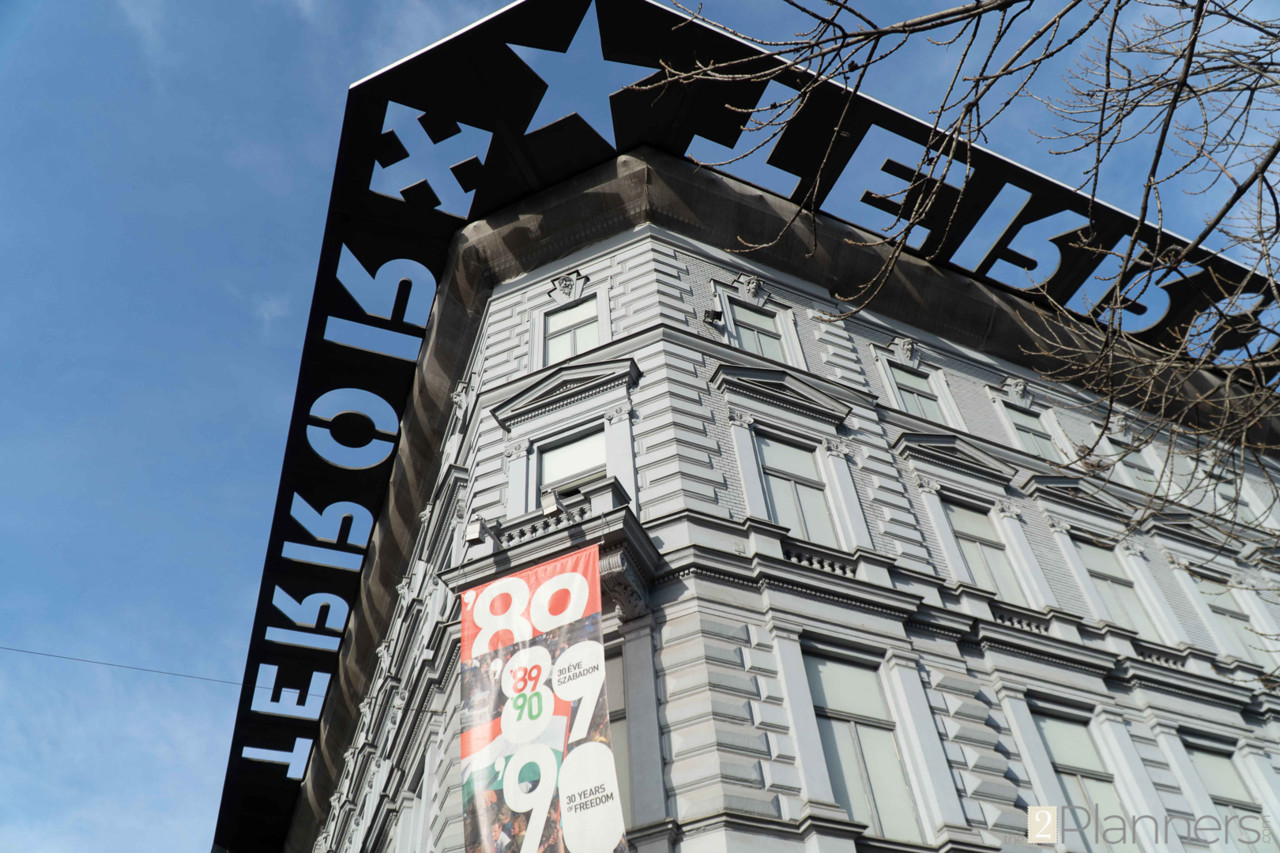 Unfortunately, it was closed so we couldn't enter. This house, on Number 60, Andrássy Avenue, once inspired fear as the headquarters of the secret police, but since 2002 this ominous townhouse has housed a poignant museum commemorating the victims of the fascist and communist regimes. A very important stop on this beautiful avenue!
 6. New York Café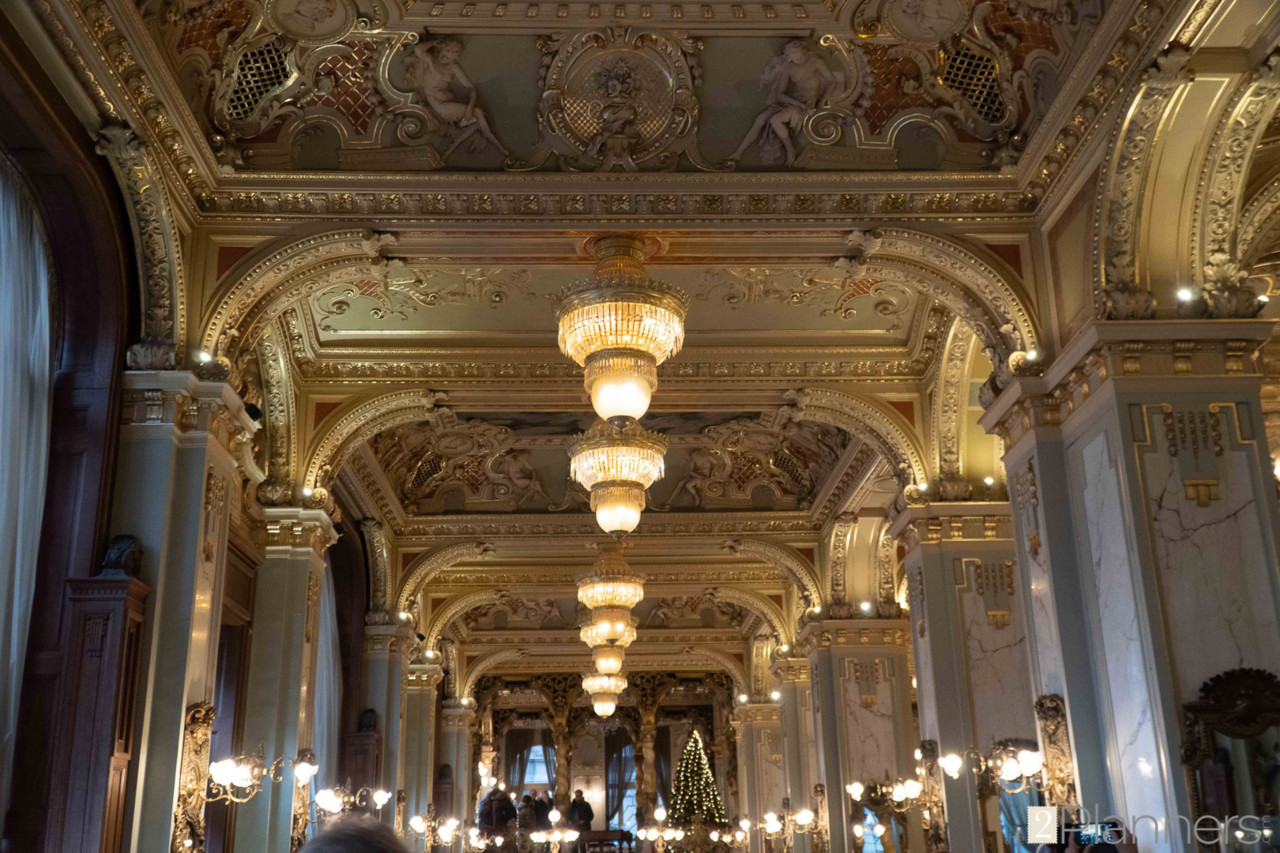 €: Free | Time: 30 min | ★★★★✩
Budapest is home to some historically grand cafés, and the New York Café is one of the most opulent. In its heyday, the café was frequented by writers, artists, and intellectuals; today, it's more popular with visitors to the city. Prices match the ultra-luxurious setting, so visit for a coffee and soak up the fresco adorned gold-plated surroundings. Now imagine this café during Christmas! It's amazing!
 7. Jewish Quarter (+Szimpla Kert)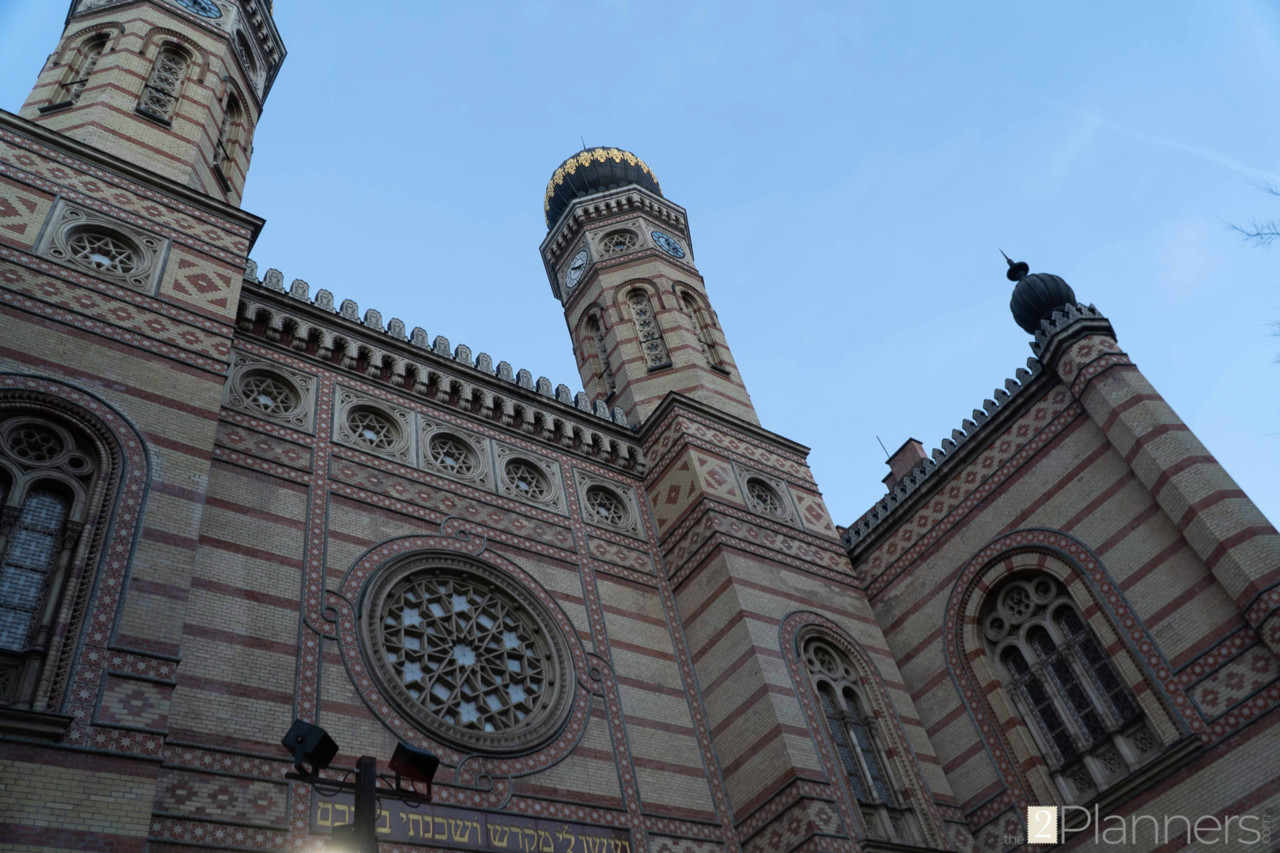 €: Free | Time: 120 min | ★★★★★
Budapest's buzzy Jewish Quarter (also known as the seventh district) is the city's epicenter of cool, packed with all the edgiest bars, cafés, and restaurants. 
Your nights out will start and end here, with popular clubbing spots like Szimpla Kert, the eight-bar Instant, which recently merged with party wonderland Fogas Ház and offers takeaway treats and techno till 6am.
          Szimpla Kert
€: Free | Time: 30 min | ★★★★★
The city's most famous (and most atmospheric) ruin bar. Be sure to order a shot of Unicum when you're there – it's a traditional Hungarian herbal liqueur that your tastebuds won't forget in a hurry. (Andrew loved it, Richie couldn't finish his). 
 8. City Center (Christmas Markets)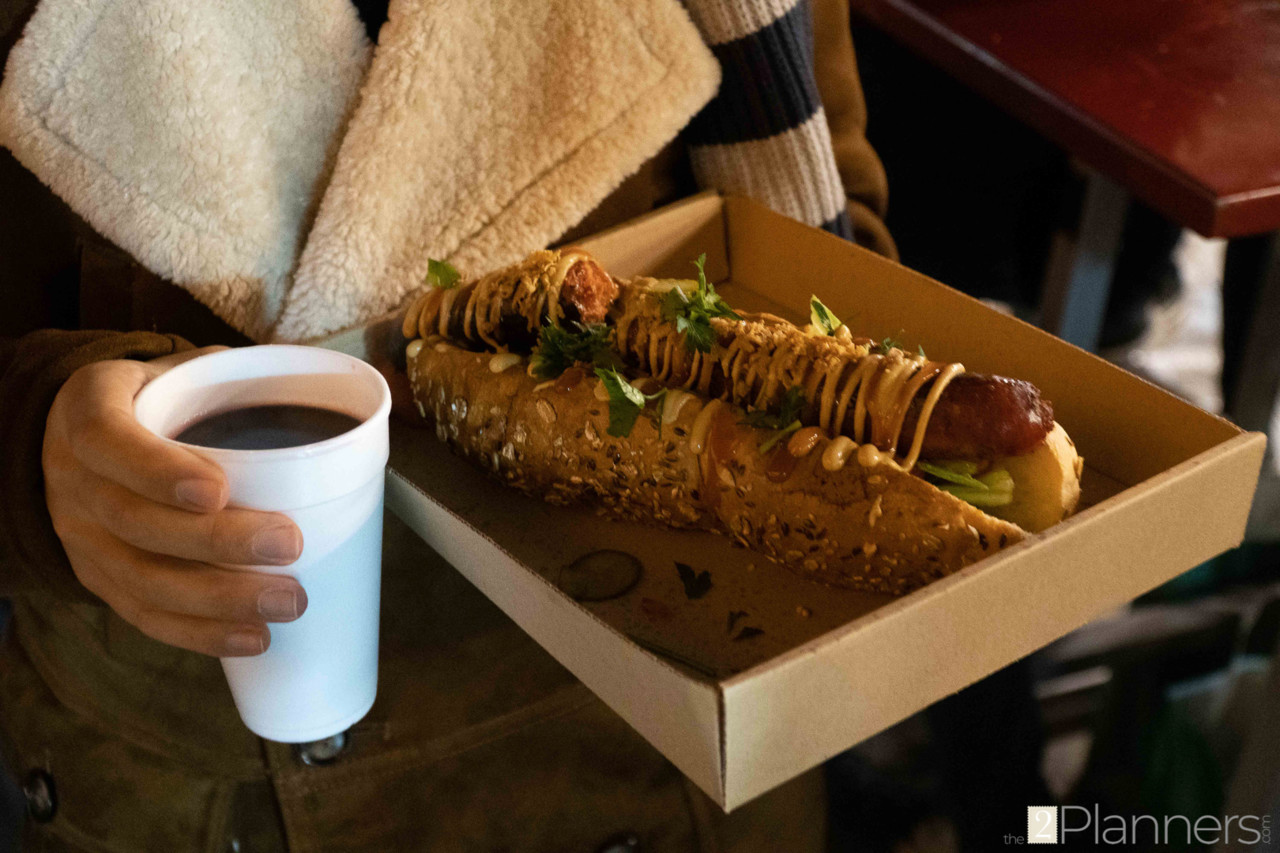 €: Free | Time: 180 min | ★★★★★
Head over to the city center, during winter the night comes really early and the Christmas markets are ready for you! You'll find 5 or 6 of them spread through the city, which one of them has its own Christmas Tree and stands that sell amazing, traditional Hungarian crafts and food! The food in these markets are amazing and don't forget about the warm apple cider and hot wine! The smell of Christmas will be in the air!
Day 2
 1. City Park Ice Rink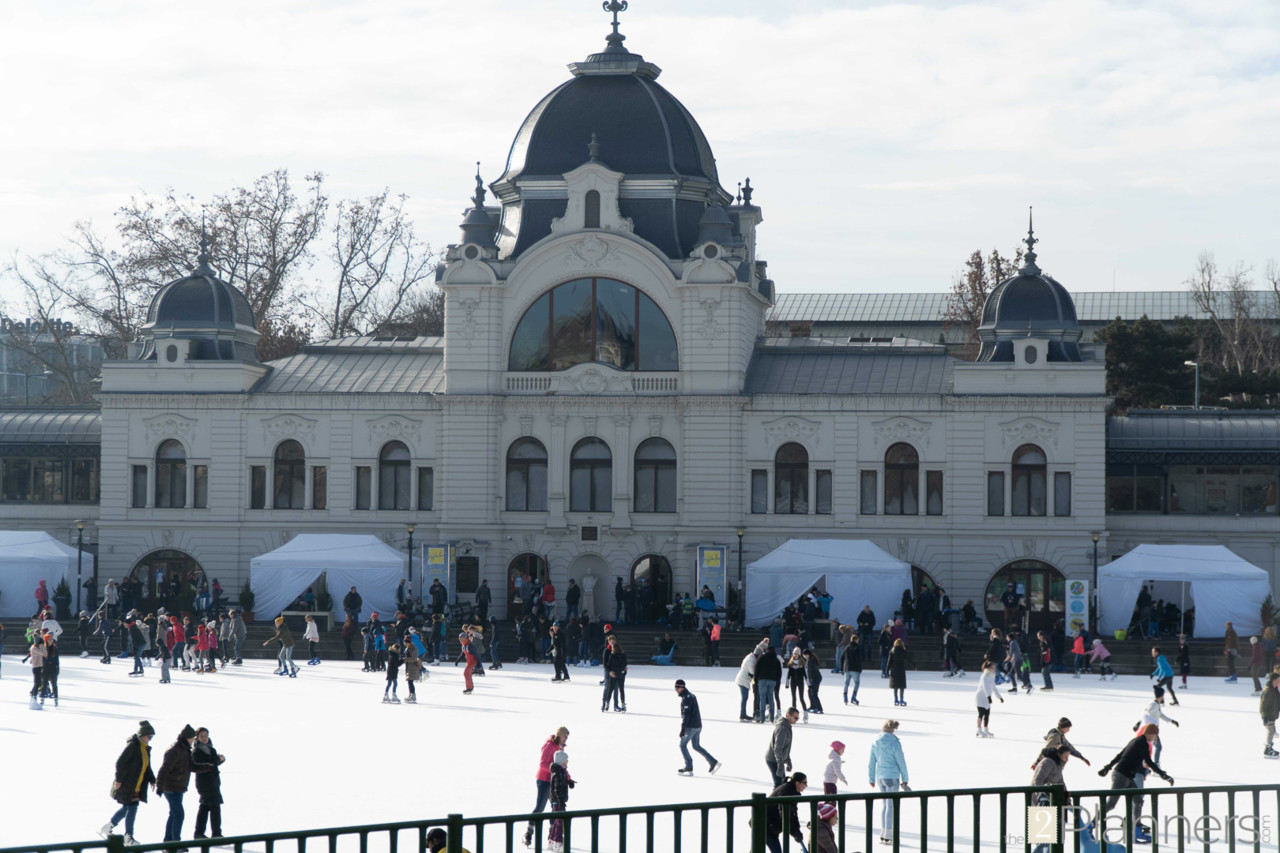 €: Paid Entrance | Time: 120 min | ★★★★★
There are many fun winter things to do in Budapest, but one of the best ones is surely the popular Budapest Outdoor Ice Rink in the City Park, aka Varosligeti Mujegpalya. If you want to feel the space in a breathtaking place, the Ice Rink Palace in the City Park with its enormous open-air Skating Rink is a must-see, must do.
It was so funny to do this, and an amazing experience! This is the one thing that we'll never forget!
 2. Parliament Building
€: Paid Entrance | Time: 60 min | ★★★★✩
Designed and built in the Gothic Revival style, is one of the largest buildings in Hungary, and is home to hundreds of parliamentary offices.
To see the whole building in its full glory, it is worth viewing it from the other side of the Danube. A 45 minutes tour of Budapest's national Parliament Building – one of the city's most famous landmarks.
 3. Danube Promenade 
(extends between Elizabeth Bridge and Chain Bridge in Pest)
€: Free | Time: 30 min | ★★★★✩
Perfect for those who want a short, but interesting walk. Promenading along the Danube is a great way to see many of the most famous sights in the capital. Looking over towards to Buda side of the river, you will see the Buda Castle, the Liberty Statue on Gellert Hill, and the Fisherman's Bastion.
The shoes on the Danube Bank are a heartbreaking memorial to 3,500 people killed by fascists in Budapest during the Second World War.
 4. The Chain Bridge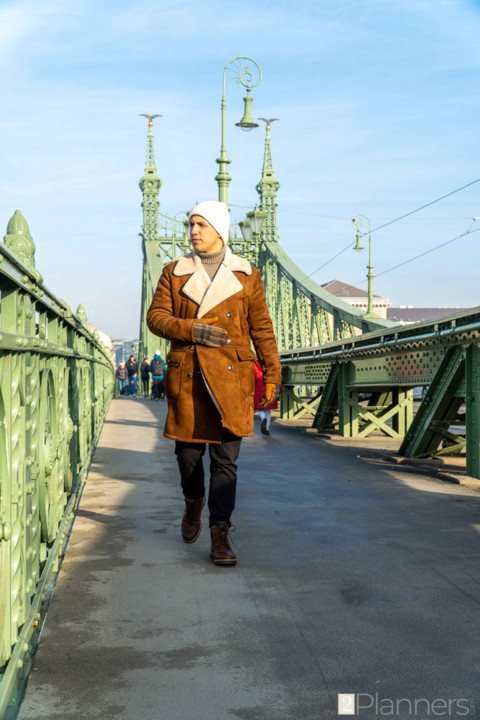 €: Free | Time: 20 min | ★★★★✩
Opened in 1849, Budapest's magnificent suspension bridge connects the Buda (West) and Pest (Eastern) sides of the city, arching over the River Danube.
 5. St. Stephen's Basilica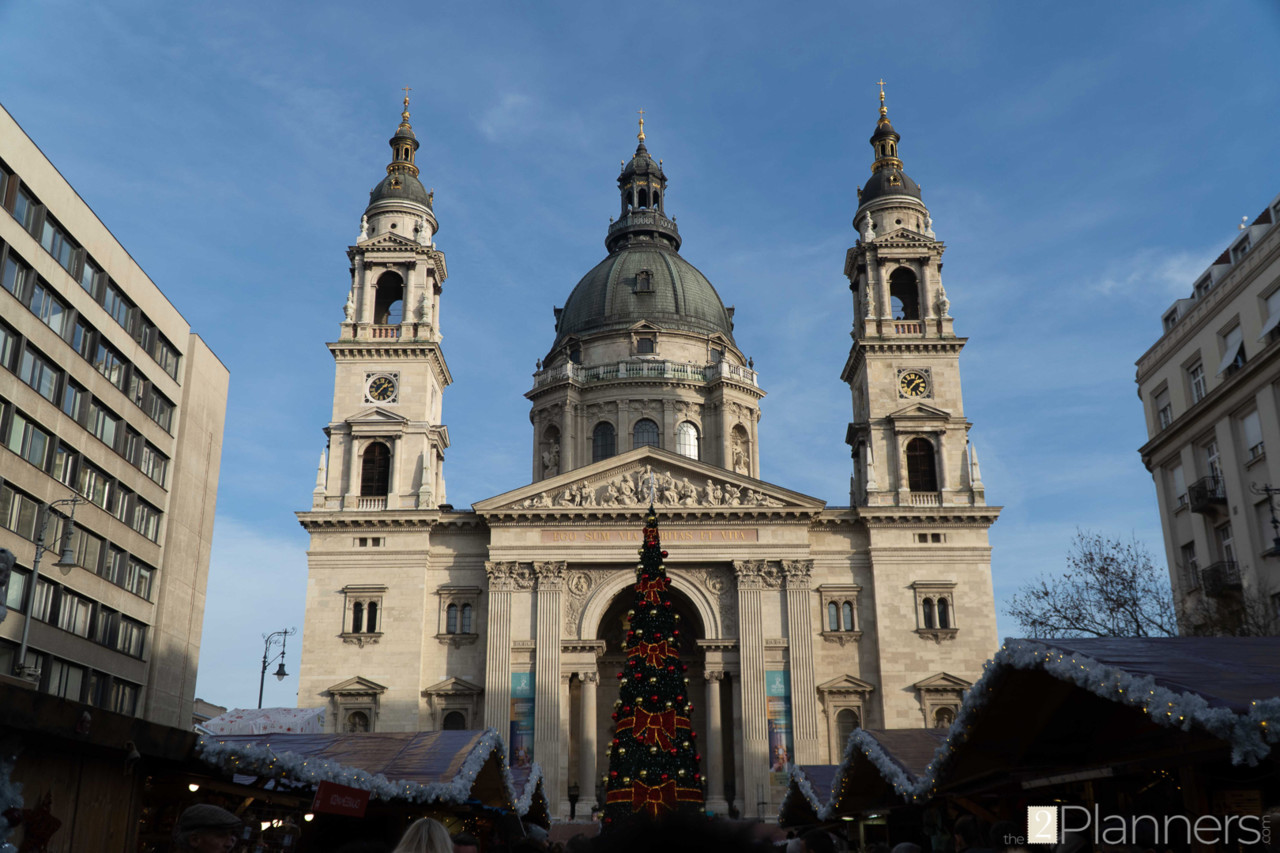 €: Paid Entrance | Time: 60 min | ★★★★✩
This basilica is one of the most important religious buildings in Hungary. The largest church in Budapest, which can hold up to 8,500 people and is one of Hungary's most iconic structures.
Visitors to the reliquary can see the (reported) right hand of Stephen, first King of Hungary: The mummified right hand of the patron saint of the church and first king of Hungary, St Stephen, is kept in a glass case to the left of the main altar. Those with a head for heights can travel up to the base of the dome and look out over the city. On a clear day, this is a great vantage point from which to survey Budapest from the air.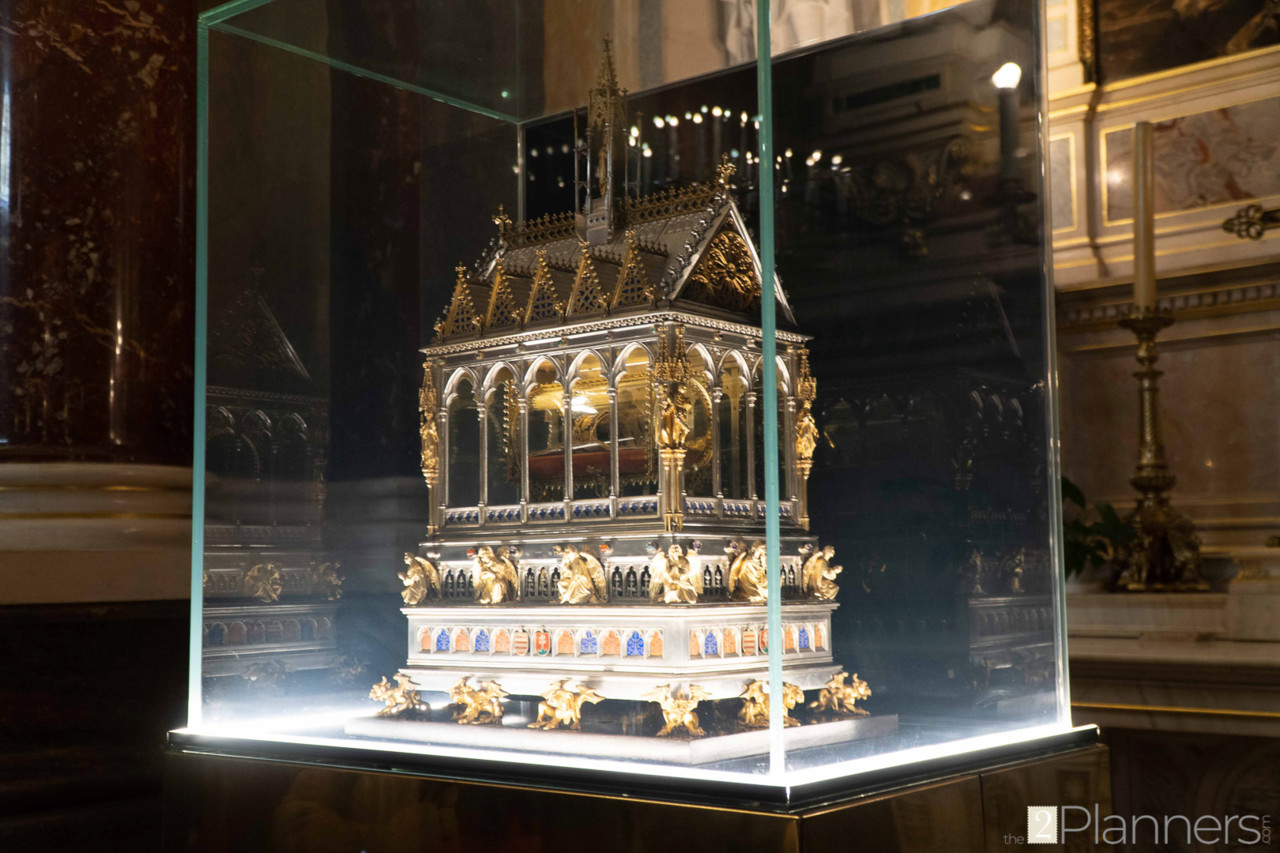 6. Hungarian State Opera House
€: Paid Entrance | Time: 60 min | ★★★★✩
Neo-Renaissance building first opened in 1884. Outside of the building, you can see statues to Ferenc Erkel (composer of the Hungarian National Anthem) and Ferenc Liszt (Hungarian composer).
The 1200 seat auditorium is considered to be one of the best in the world for operatic performances, guided tours of the Opera House are available during the day, although these usually need to be booked in advance.
 7. Central Market Hall (Great Market Hall)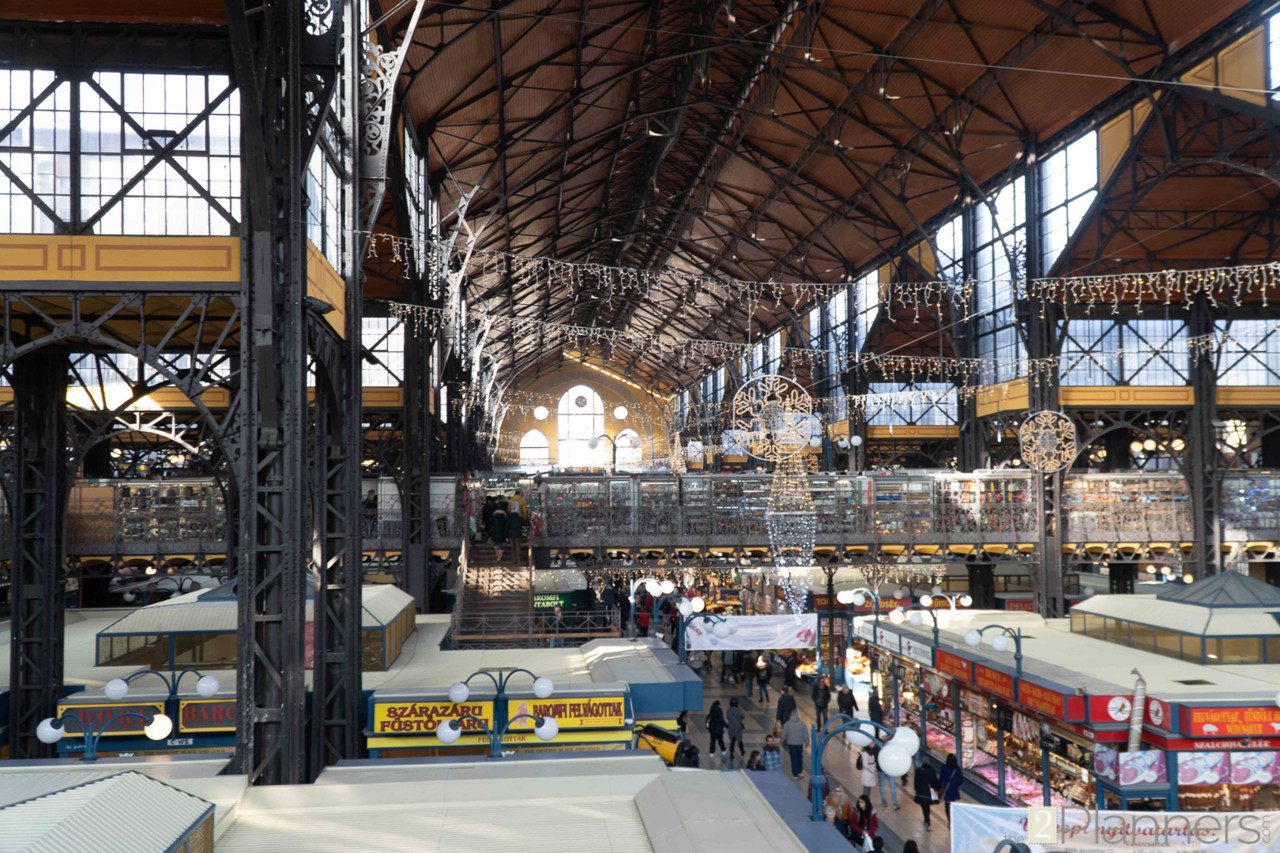 €: Free | Time: 120 min | ★★★★✩
The Great Market Hall in central Budapest is Budapest's most famous marketplace. to source some one-of-a-kind souvenirs and sample unfamiliar Hungarian delicacies. Whilst many locals still use the market hall as a place to buy their groceries, the market is incredibly popular with the tourists too.
As well as individual ingredients, it is possible to pick up homemade local delicacies like goulash and langos from the food stall upstairs. You can have lunch here
 8. Géllert Hill: Liberty Statue + Citadella
€: Free | Time: 120 min | ★★★★✩
Prepare yourself for a nice and big walk! 😆  The Liberty Statue on Gellert Hill is one of the few prominent Communist statues which remained in situ after the transition to democracy.
The statue was first erected in 1947 to commemorate the Soviet troops who lost their lives liberating the country, however, the engraving was later changed so that it commemorated "all who sacrificed their lives for the independence, freedom, and prosperity of Hungary".
 9. Buda Castle Hill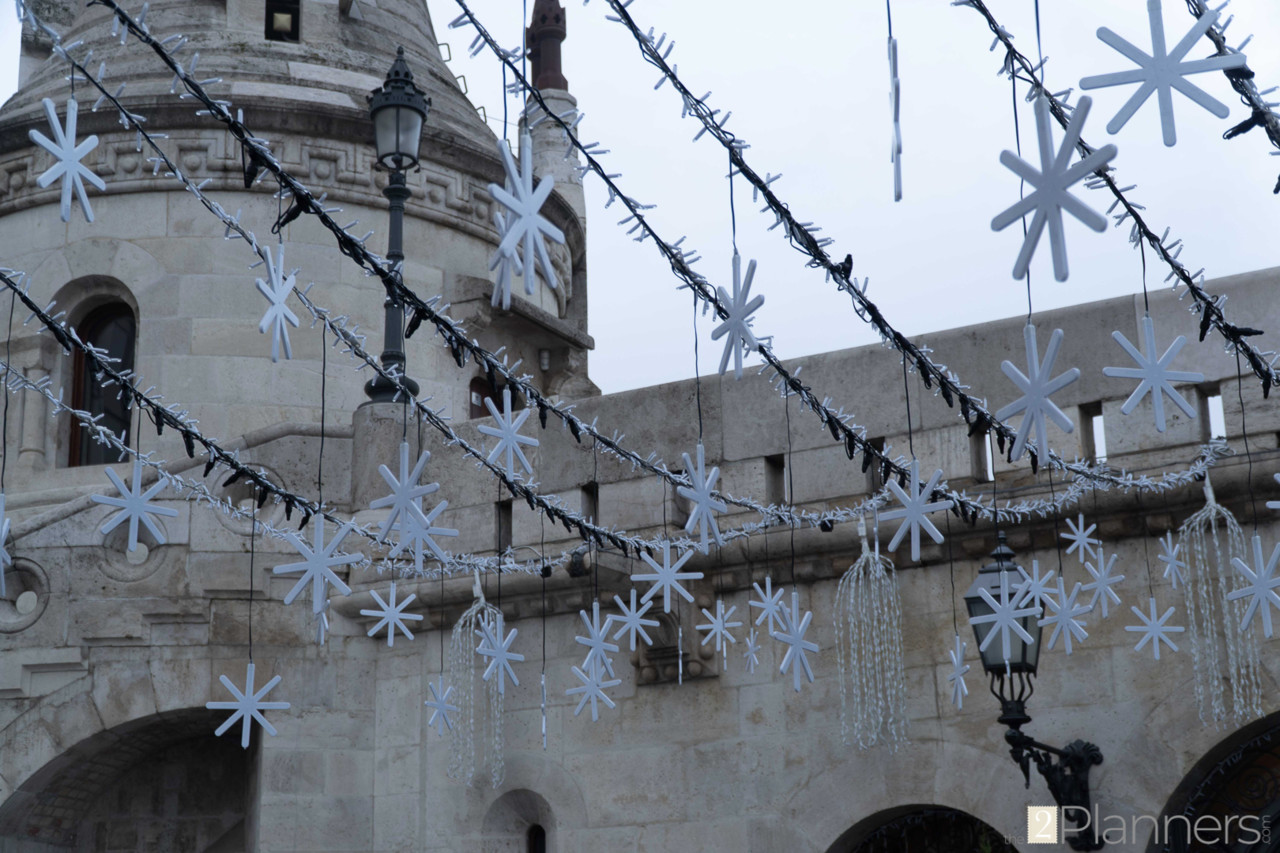 €: Free | Paid Entrance | Time: 180 min | ★★★★★
Today, Buda Castle is home to the Hungarian National Gallery, the Budapest History Museum, and the National Library. The castle courtyards remain open 24 hours a day: The Buda Castle district itself is open all day and night, at least regarding its streets, courts, and even some of its attractions, like the Fisherman's Bastion. It can be explored either on your own or as part of an informative walking tour.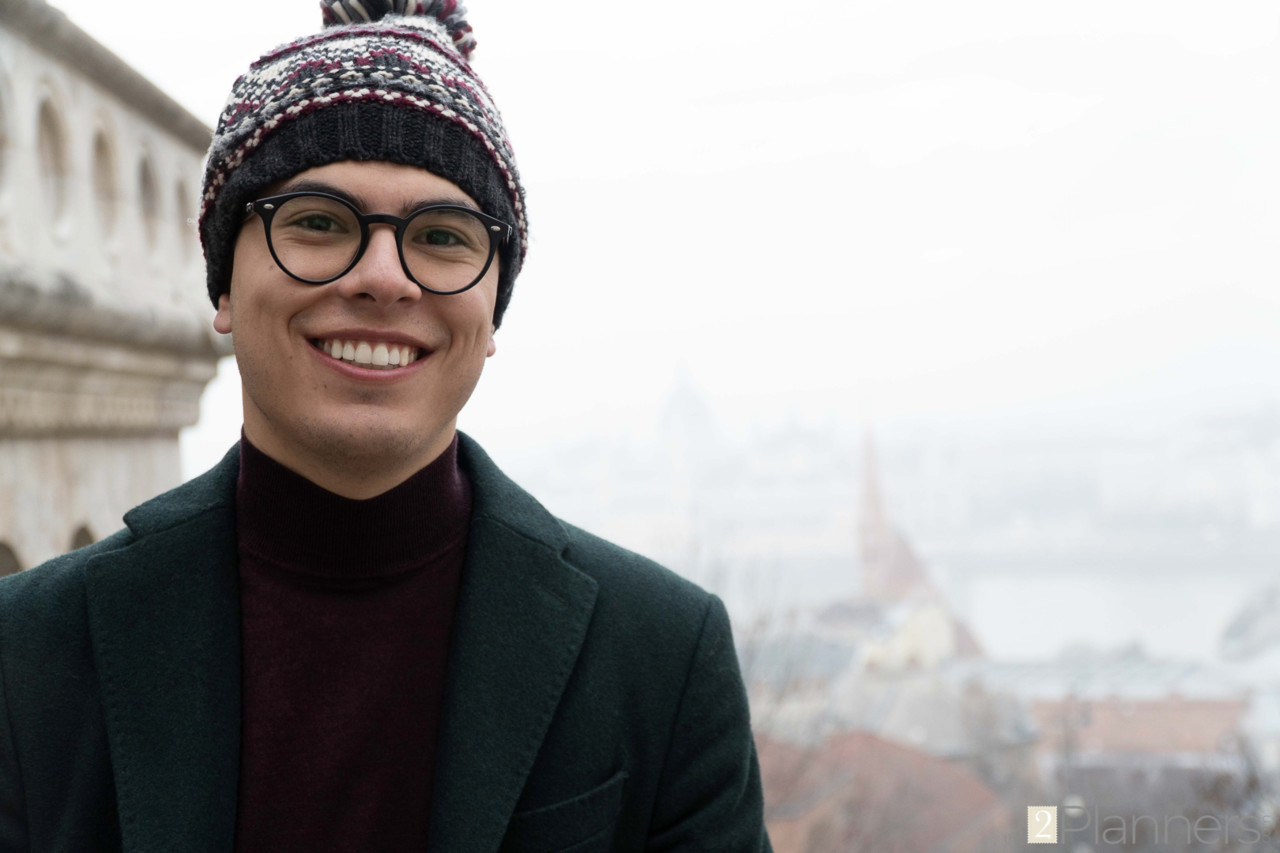 Places you can't miss in Buda Castle Hill:
          1 - Buda Castle
          2 - Hungarian National Gallery
          3 - Budapest History Museum
          4 - Fisherman's Bastion
          5 - Matthias Church: The Church of Our Lady
          6 - The Labyrinth: Caves beneath Castle Hill
          7 - Hospital in the Rock Nuclear Bunker Museum
 10. Margaret Island
€: Free | Time: 60 min | ★★★★✩
A very small island, 2.5km, which sits in the middle of the Danube, which is covered in parkland and recreational facilities. Surely Budapest's most impressive green space, linked to Buda and Pest by bridges at either end. Very peaceful and beautiful to see and appreciate the landscaping of Budapest. 
Visit the Rose and Japanese Gardens as well as the Margaret Island's ruins, not forgetting about one of the most famous features of the island, the "music fountain", from which water regularly "dances" in time to classical music.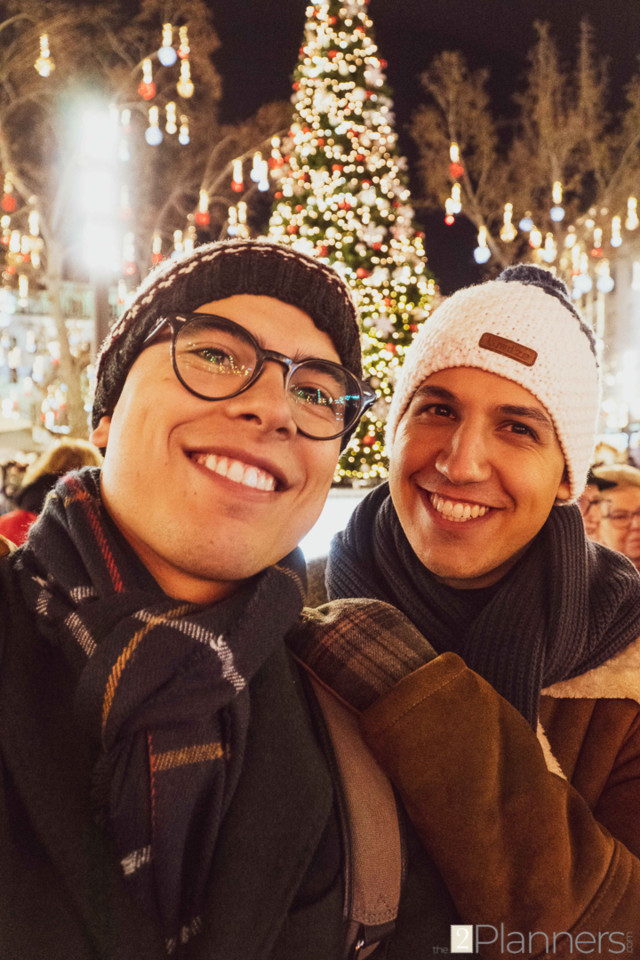 Where to Leave your Luggage? 
In Budapest you can find several places, very secure, to leave your luggage, we used the Luggage Store Budapest. If you need to leave something in Budapest while you travel around the city give this a look and find the nearest one.
Where to Sleep? 
We stayed at a nice and cheap 3 Stars Hotel called City Hotel Ring. Is near the city center and the subway, they let us leave the luggage there as well and we booked it with breakfast included. A very nice option!
Where to Eat? 
From all the places you have to eat in Budapest, first, try the Christmas Markets, but then try Paprika! But you'll have to make a reservation, otherwise, you'll end up like us, eating at 6pm! But it was delicious and they have the most amazing cheese sauce! Please try it! For me (Richie).